To Reset a Forgotten Password
On the log in screen:
Click Forgot Password? under the log in box.
Enter your username or email address.
Click "Reset Password."
A temporary password will be emailed to you. Check your spam folder if needed.
Go back to the log in screen and enter your username and temporary password. Then change your password in your user profile.
To Change Password
Once you're logged in:
Click Manage under your Name in the top right corner of your Dashboard.
Under Change password details, enter your current password.
Then, enter your new password. Requirements:

8-20 characters
at least one number
at least one upper case letter
at least one lower case letter
at least one special character
no spaces

Confirm your new password by entering it again.
Click Change Password.
Note: if your facility uses SSO (Single Sign-On) and you log in through that system, you will need to contact your Time Study Administrator; you cannot manage your password through the Time Study website.
Visual Guide: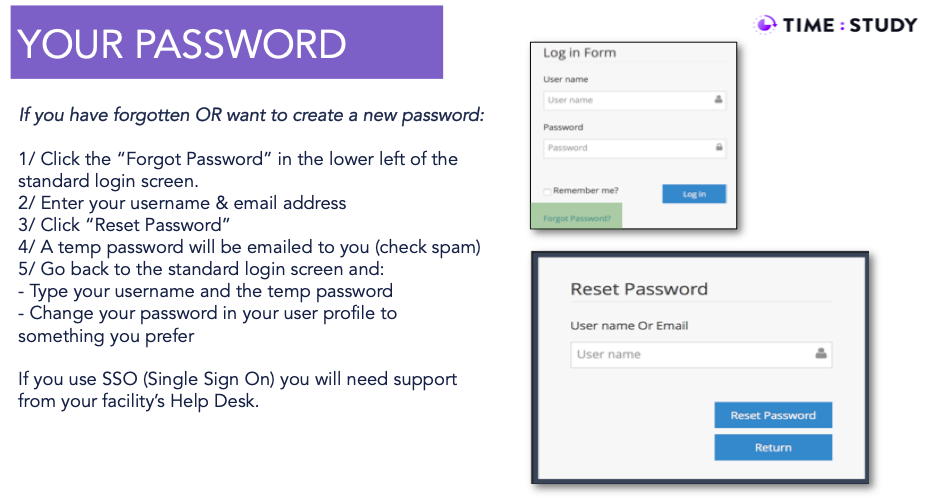 If you are an administrator and need to reset someone else's password, please see this article:
How do I reset a password on behalf of a Reporter or Supporter?