If you have submitted data into Epic, then your time data will be synced into Time Study. When you open your next time study, you will see the imported data on a mapping activities page.
On the mapping activities page, you will have three options:
For each imported activity, you can map it to the correct Time Study activity and organ. Click "Import into Time Study." Your mapping selections will be remembered for future time studies.
Alternatively, you can click "Skip" to skip the new selection process entirely but to still allow for the unmapped activities to show up next time you open your time study. This way, you have the option to map your selections at a later date. Data you later import will be summed with any manually-entered data.
Or, you can click "Discard" to trash the imported activities and exit the new selection process. If you open this time study again, the activities will not be shown.
After doing one of the above, you will be rerouted to the same time study page that you are already familiar with, where you can make edits or additions to your time study.
If you do opt to import your records, keep in mind the following:
All time will round up to the next 15 minute increment.

There may be some delay in syncing your data from Epic to Time Study.

If an organ was tagged to an activity in Epic, that organ will be preselected in your time study.

If you click "Import into Time Study" without mapping some of the activities, those activities will be discarded for this time study but will show again during the next time study.

If you click the red trash icon on one of the individual activities, then that activity will be ignored on all future imports. This action is irreversible, so please use with caution. This is for activities that you know will never be applicable on your time studies.
Please see the following images to guide your understanding of the user interface. These images are also attached for download.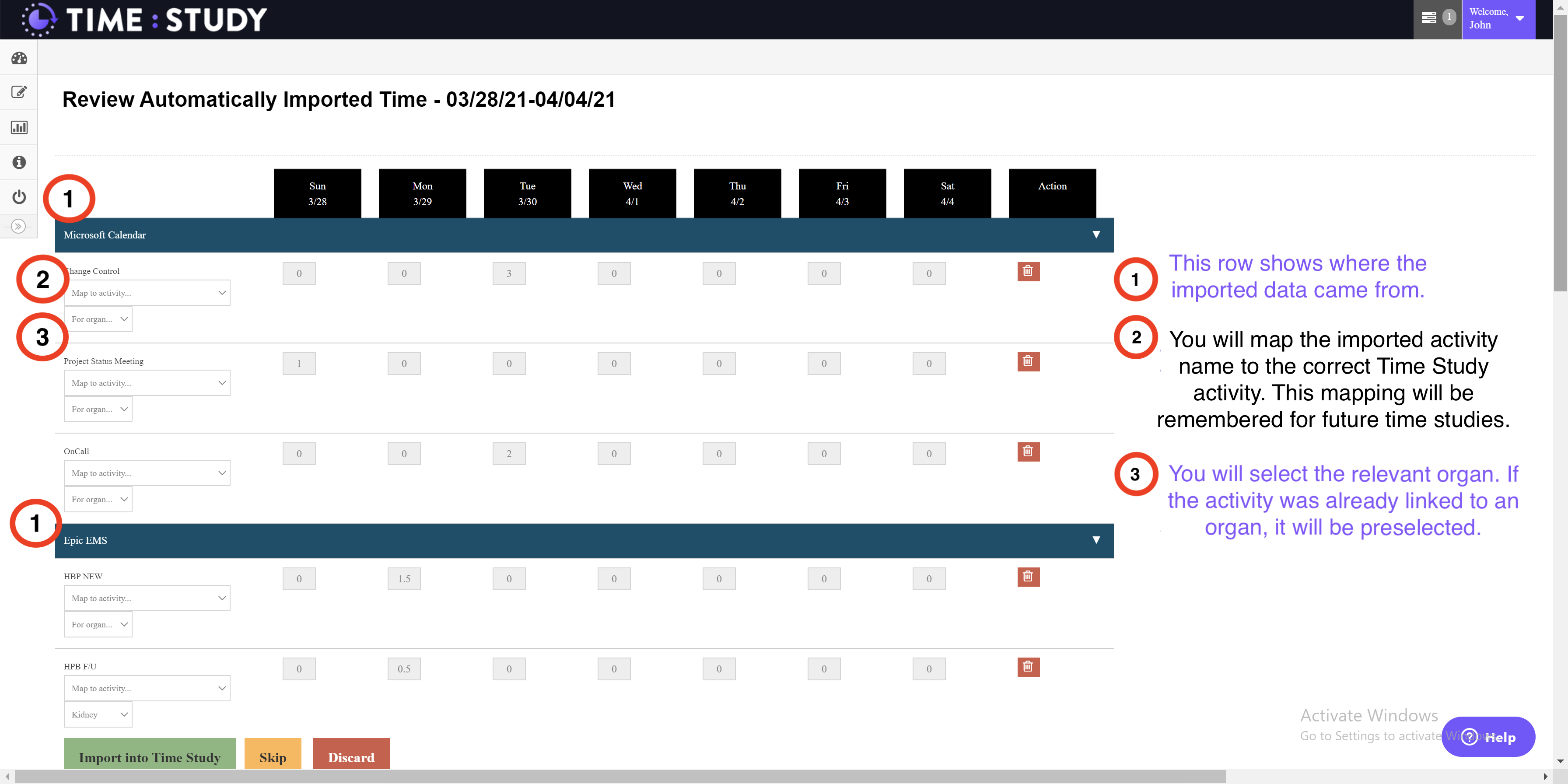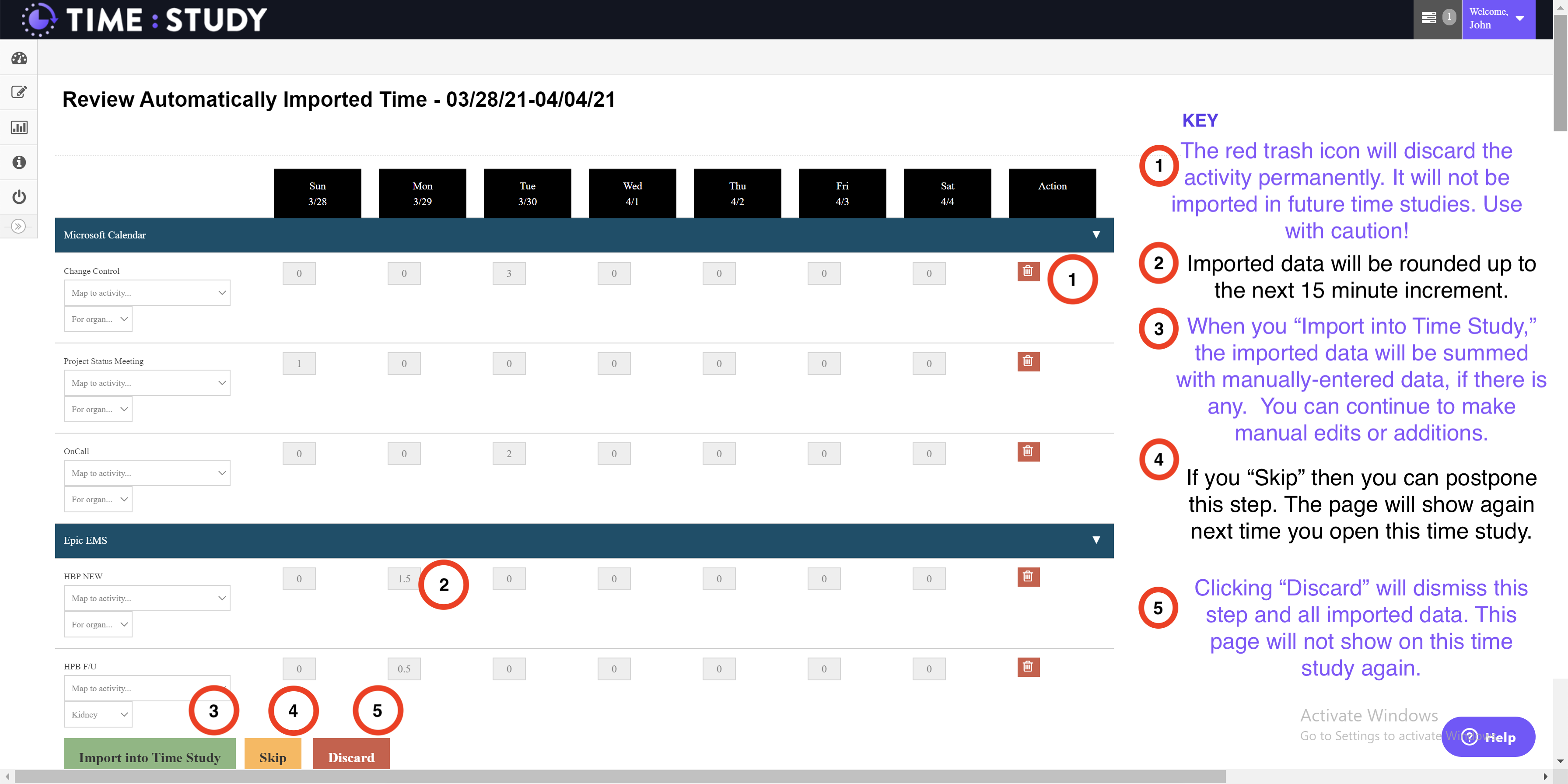 | | |
| --- | --- |
| Mapping the imported activity to a Time Study activity | Selecting the correct organ |
| | |