In each user profile, there is a setting for whether a Reporter or Supporter receives email notifications. These notifications include things such as:
Advanced notice that a time study period is approaching soon
Notice that a time study is available to fill out
Reminder to complete and submit your time study
Warning of a past due time study
We believe that too many notifications cause burnout, so we are selective in what emails we send out so you're only seeing what's helpful - no more, no less.
If you are not receiving these notifications, please reach out to your Time Study System Administrator, who can check that setting in your user profile.
Visual Guide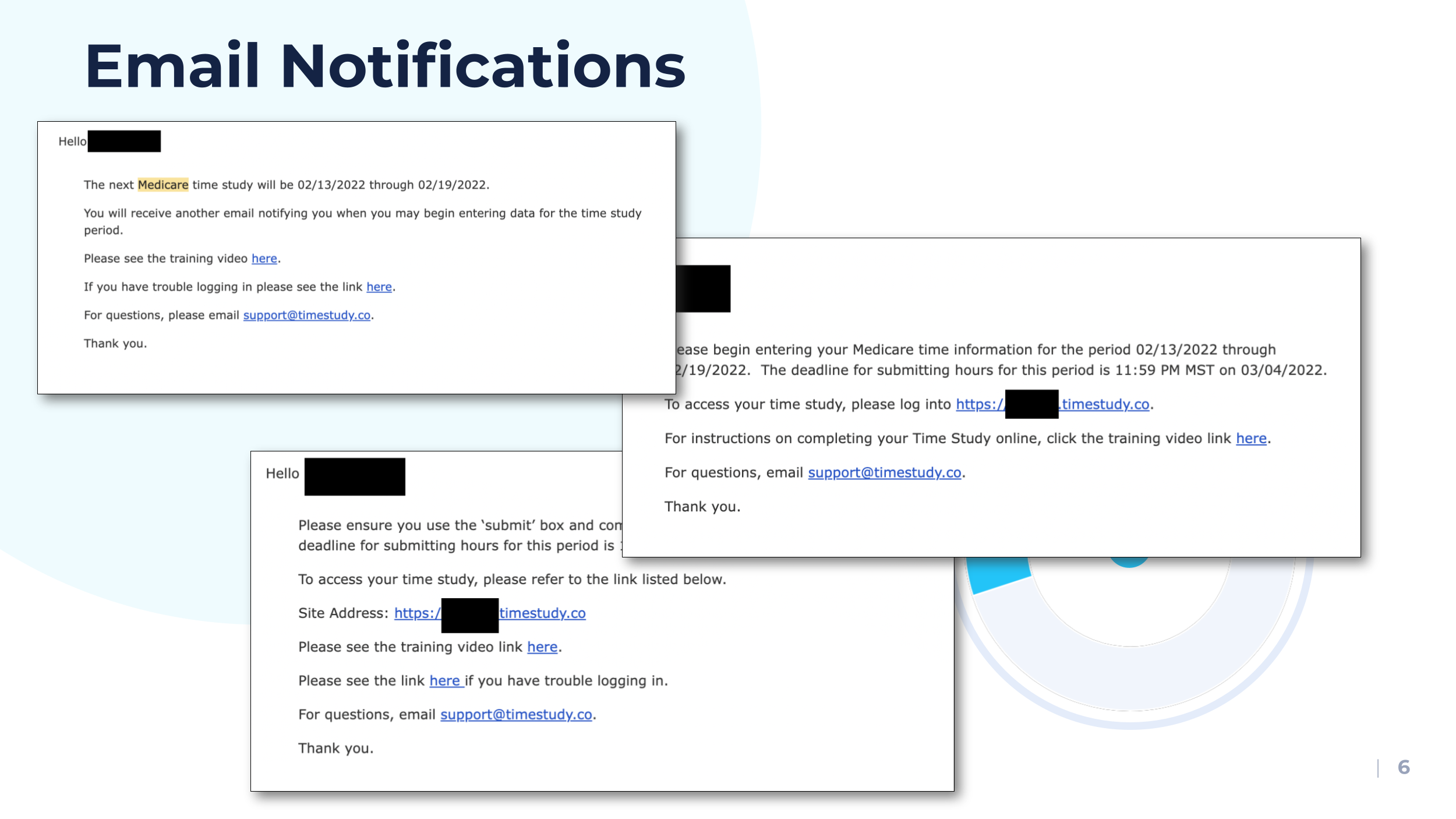 If you are a System Admin needing to enable email notifications, please see this article:
How do I manage user accounts?